Want to learn how to THRIVE in your next chapter?
Download your FREE training!
5 MUSTS to THRIVE in your next chapter: a Video Series for Women 40+.
In this FREE video series, you'll discover:
The 5 MUSTS to a joyful and fulfilling second half
Easy steps you can begin taking today to put these MUSTS into practice
A community of supportive women to walk alongside you on your journey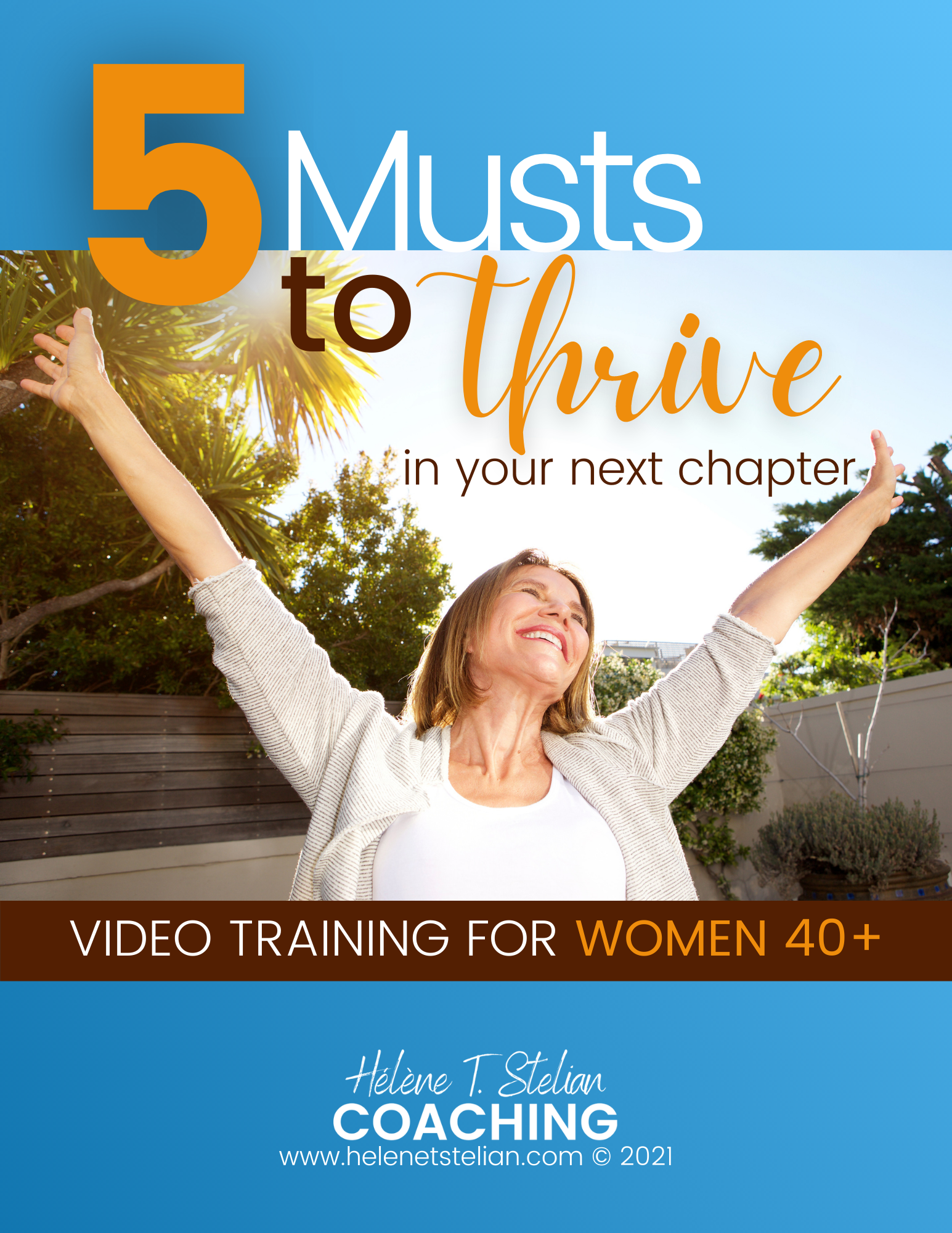 I'm Hélène Stelian, the Midlife Mentor for Women 40+.
I'm a recovering marketing executive with a passion for facilitating personal development.
I help introspective, curious, action-oriented women 40+ deepen their journeys of self-discovery and growth – and create their next chapter with courage and intention.